The idea of researching the perfect size of a dildo might seem strange or even awkward, but there are many reasons to want to do it. In particular, a medical team embarked on this task because there has been no evidence-based study on the biggest possible size or the optimal range of a neophallus (newly built penis).
A study was done in the context of patients who had undergone sex reassignment surgery and were not happy with their new members because they were too big, rendering intercourse painful or impossible.
To explore what could make penetrative sex undesirable or impossible, the team of researchers turned to sex toys. They expected the product ranges would reflect the upper limit for size.
The Study Procedure
They used the internet traffic analysis tool alexa.com to identify the biggest merchants in the US and gathered information from Amazon by searching for the term 'realistic' toys. They found that the average length of the top-selling products was 5 inches. The average length of a penis is a bit smaller at 4.76 inches.
The patients who had undergone surgery all had penises over 7 inches. The researchers drew the conclusion that the maximum length of a neophallus should be 6 inches.
A Love of the Excessive
Still, the perplexing infatuation with the large remains. Is there any real reason why people will not relinquish the big dong's cult status? We can't deny that preferences are individual and unique. Many sex toy manufacturers cater to people looking for a big dildo.
These customers turn to big toys to experience a feeling of 'fullness.' At the same time, it's important to consider that the concept of 'large' varies depending on the user's own size. Prior to insertion, you might need to undergo a period of stretching, especially if you're going to use it anally.
Anal stretching can be an extended process because the rectum does not self-lubricate, like the vagina.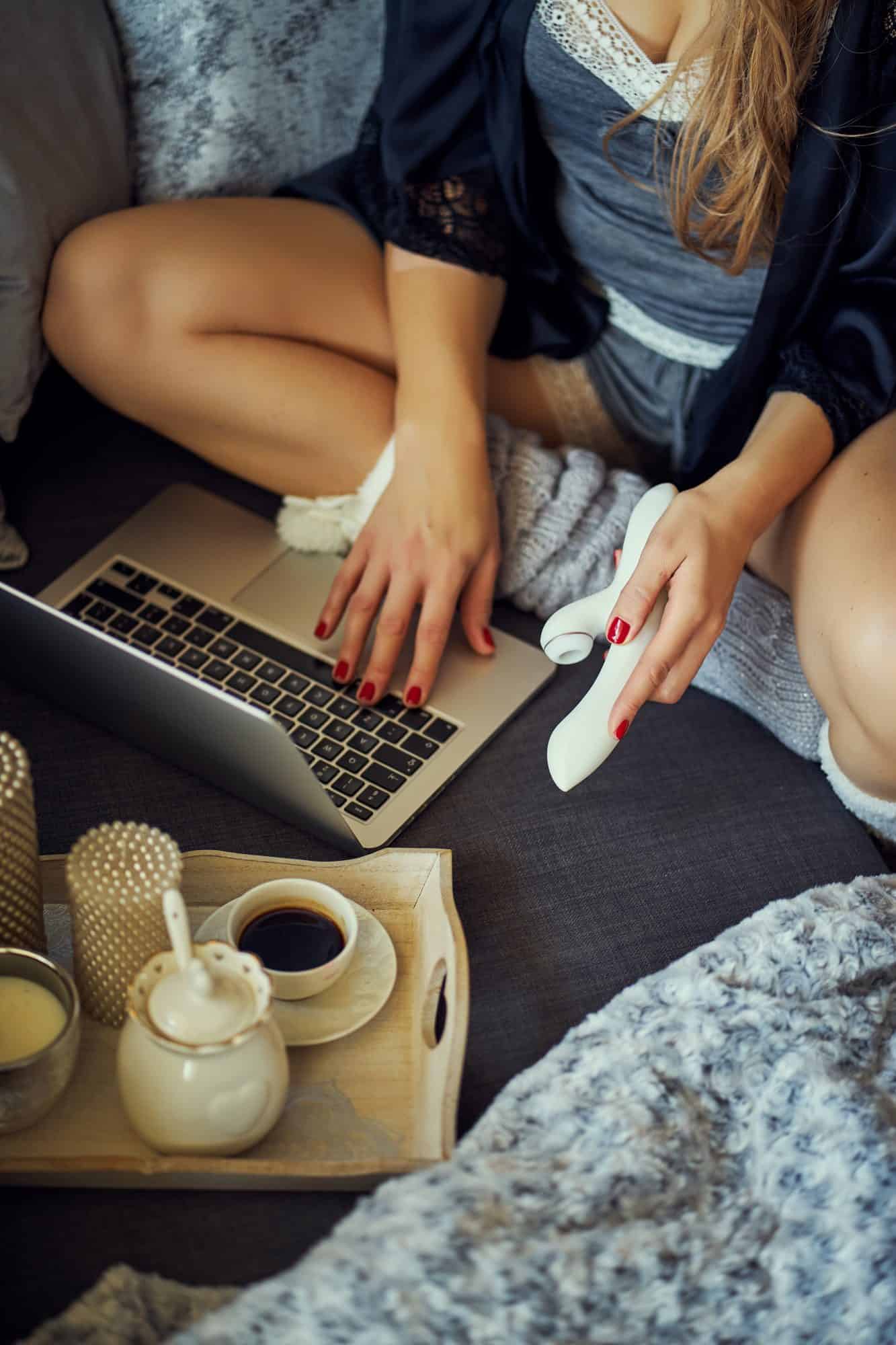 Be Careful
If you're going overboard with size, the impact can be lifelong and not particularly positive. While the body can self-heal, obviously, it does so only to an extent. In some cases, it can't become brand new. A dildo that's too long or too wide can cause slight tears in the orifice if you don't use the right amount of lube. Always get lubricant to go with big dildos. You can use trainer kits to stretch orifices safely and slowly. These kits begin with a smaller width and size, then add more in small increments.
Your body has to be prepared and trained before you try a large toy, especially the anus. It takes a bit of patience. Likewise, the vagina needs slow and steady stretching before the introduction to a huge dildo. On average, vaginas are three inches long. This reaches an average of six inches when aroused. Big toys entering it can cause chafing and tearing, so sizing up in increments is important just like with anal toys.
A Huge Market for Plus-size Toys
Despite the risks, the market for ever-larger dildos is growing in direct proportion to the products' size. Some sex shops report that their most popular size is seven or more inches. Many people search for 12 or even 14 inches. It seems that even if you make the biggest imaginable size, there will always be someone who wants a bigger one.
The market is always shifting. In the past, double-penetration products were all the rage. Now, people are looking for triple-penetration ones.
Ultimately, it seems like your own imagination is the limit when it comes to dildo size. It's always a personal preference. So how do you figure out what's best for you?
To answer this question, you need to look not only at length but also at width. The average human penis diameter is about 1.5 inches. 2 inches would be very big. 1.75 inches would be above average. Anything over 2 would be considered excessive. To judge whether a dildo would be too big, use this as a reference.
Those who are new to sex toys would do well to start with a 1-inch diameter. Confident people can start a bit wider, like 1.25 inches. Alternatively, those who prefer to err on the safe size should begin with 0.75 inches. Play with your fingers to see what width you'd enjoy most. Once you've established that, use a string and a ruler or measuring tape and measure the fingers' circumference. This will let you work with your personal point of reference in terms of size.
Read Guides and Reviews
Sex toys guides and reviews can be indispensable in your search for the right size. Not all sex toy manufacturers give accurate measurements. If this is the case, you'll find out from a professional review. There are reviews and guides that show the dildo from different angles, making it possible to get a better idea of how big it really is.
Firmness
This is another matter that receives little coverage but is critical in making the best decision. It's not very clear in product descriptions, but a review can provide the details. Some materials are firmer than others. For instance, silicone dildos can range from squishy to completely solid. It depends on the specific blend of silicone used. Firmness can influence size preference. Softer dildos will feel smaller than they really are because the material will be compressed when inserted. This means you can use a bigger size if the toy is soft. On the other hand, you'll feel the full length of a rock-hard dildo. In that case, it's best to exercise more caution when choosing the best size.
Final Thoughts
Everyone derives pleasure from different things. To get the most out of a new sexual experience, whether alone or with someone, you need to proceed carefully. Instead of discovering pleasure, you could risk hurting yourself. Size isn't the real question here. Ultimately, it's all about the smart use of large toys.