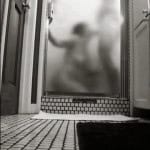 Written By: Farmer Jones My girlfriend and I have been dating for about a month now. We are undoubtedly in love, and this story occurred at her house, after coming back from spending time together at the beach.
We had originally planned to come back from the beach, relax at her house, and casually watch a movie. Little did we know, we were going to experience the biggest thrill of our young sexual lives.
We couldn't keep our lips off of each other as we made our way to the living room to start the movie. We kissed as if our lips were missing pieces to a jigsaw puzzle, completely engaged in the laborious task at hand. Every minute or so, she would gently bite my lower lip, and clench her jaw tightly as she pulled her teeth up my lip, towards her. She knew that this drove me crazy, and intentionally continued to do this as I moaned with satisfaction. I knew that she was turned on.
We could barely stop kissing for long enough to begin the movie, which is what took us so long to realize that the movie was upstairs in her brother's room.
"I have to go get the DVD, it's in his room," she said with an innocent, giddy tone. "I'll be right back babe."
I sat down on the couch and was watching MTV Jams as she was retrieving the movie. My cock was already hard, and I wanted to play with myself, but waited patiently for my love to descend down the stairs so we could continue what we were doing. As she came down, she had a disappointed look on her face.
"My brother said we don't have it right now, we'll just have to choose another." We chose another movie and started it. I went back and plopped down in the same spot on the couch. She immediately got on top and we began kissing once again. I gently moved down and kissed her warm neck, and then moved down and licked the canal between her breasts. She tilted her head back, her eyes rolled back towards the ceiling, and she let out a long, sensual moan.
"Oh, Fuck!" she screamed.
At this point she was completely turned on. She threw me back on the couch and effortlessly climbed on top of me, this time with more vengeance. I pressed my hands against her perfect, firm breasts. I began to gently slip off her shirt. It was at this point that she took my hand and swiftly guided me to the bathroom. She shut the door behind us and we began kissing like maniacs. Just as fast as we arrived, she slipped off her shirt and bra, exposing her perfect nipples. I began kissing her neck as she moaned with joy, and with my tongue exposed, I licked my way down to her nipples. I began biting and kissing them, taking turns between the two. She loved it. I slipped my finger down her pants and explored her tight slit. She was soaking.
She began unbuttoning her pants. I pulled my hand out to let her strip, and smelled my finger. Her aroma was to die for. It was sensual and delicate, so sweet. When she was completely naked, I took a moment to admire her ass. I slapped it a few times as hard as I could, giving each cheek a fair spanking. I then felt my way up her back, around her hips, and to her naval area. I slowly moved down, to prolong her anticipation of what was to come, moving my hand around her upper thighs. I found my way around and began to rub her clit, working my way to her tight hole. As soon as I found it, I immediately began to finger fuck her like a jackhammer. She went nuts. Her leg began twitching out of pure bliss, and she couldn't take it any longer!
Before I knew it, she took off my pants and immediately engulfed my pulsating cock, shoving it in her damp, warm mouth. Each time she would take two practice strokes with her mouth, before filling her whole mouth and throat with my monster. I was so erect that my cock felt like exploding from the inside out. I went back to fingering her, and every so often I would pull my finger out and suck all of the juices off of my finger without hesitation. I looked into her eyes as I did this, and I could tell she couldn't believe how good she felt. It turned me on so much to see her happy like that, my cock throbbed with pleasure each time I thought about the joy I was bringing to her that she truly deserved.
In a short time I had to see this beautiful pussy for myself. I instructed her to sit back on the toilet seat and spread her legs. She obliged. Adrenaline shot through my body in sync with the pace at which she opened her luscious legs, slowly exposing the rose beneath her neatly trimmed bush. It was glistening with dew. There was a strand of cum hanging from her tight cunt, and at that point I knew she was INSANELY turned on. Although we had no condom, we longed for each other, and both wanted to have our first time (we were both virgins) at that very moment. Despite our better judgment, we continued. I tightly gripped my cock so that the head would swell just a bit, and I lightly rubbed around her upper thighs, as well as just above her pussy. There wasn't enough room in the bathroom to fuck standing up, so I sat on the toilet seat and she spread her legs with excitement and nervousness, whispering, "I can't believe we're doing this."
I was thinking the same thing, but we were stuck in the moment. She sat down in my lap and I guided my thick cock in and around her moist pussy, learning the anatomy of my new friend that I'd soon get to know very well. Just as that happened, we both heard something. Her brother had come downstairs to make some food. With a quick impulsive thought, she turned on the sink. It couldn't fool her brother, whom realized what was going on after a while of looking for us, to no avail. He would stomp past the bathroom almost like he was saying, "I know what you guys are up to."
As if the intensity couldn't rise anymore, she saw that I was dripping with sweat… The hot water was still running! Steam filled the room as the mirror became foggy. Even in the thick of this heart thumping moment, our love was so strong that we had the audacity to kiss with a passion throughout the climax of the entire situation, as if nothing at all was wrong. It was then that we realized how much we love each other, and that the longevity of our relationship will give many opportunities for us to fuck. (Not to mention there are many better places to "swap V-cards" than a small bathroom!)
As ironic as it may seem, we are glad we got caught, and will never forget what went on inside that steamy bathroom.
[starthumbsblock tpl=25]