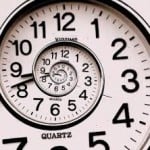 The only thought that ran through her head as the words hit her ears for the third time, were, "What the hell!!!" Over and over again the thought ran through her head. How long had it been since she had heard from him? How dare he call her after all this time and just expect her to coming running back into his now open arms. After all it wasn't her that had been found with their secretary, in what was it the company memo said, Oh yeah, a compromising position. Bastard!
Yet there was a part of her that wanted to run back, back to the familiar smell, the familiar feel and the great sex that they had shared. He was like her comfort blanket and the bastard knew it all to well. Her fingers all but flew to the erase button on the phone, but something stopped her short of actually pressing the button. Perhaps it was the thoughts that now flooded through her mind and coursed through her body as she listened to his all too familiar voice. The same voice that for so long had commanded her to do things that were in anything but her personal comfort zone.
Her thoughts slipped back to the time just before the compromising incident, when she had been alone with him in the office one night. Mr f**cking confident as always, he had summonsed her there by phone earlier in the day, directing her what too and more importantly what not to wear. Like the good girl she was, she had of course complied. She recalled the thrill of walking through the large office space, filled with his co workers, wearing nothing but the big wool coat and high heeled boots that he had brought for her days before. At the memory she felt an all to familiar moisture begin to form between her thighs. She could still clearly recall the familiar scent of his aftershave as she had walked into his office. Musky, but with a tiny hint of sweetness. That was a smell that always made her feel safe, that was until she had realized it was no more exclusive to her than he was.
She had found herself standing in the doorway looking at him, waiting for directions. He sat behind his desk, his eyes rising to meet hers, then traveling the entire the length of her body and then back up again. He nodded, and she knew what she was supposed to do. She recalled the moment as her trembling hand had reached down and begun to open the big buttons that held the coat shut. One by one, they revealed the naked body that lay under the wool wrappings. Her own hands now reached down and unbuttoned her blouse, as she recalled the cool air that had hit her breasts as she had peeled the wool back like a banana skin and exposed her naked body to his oh, so appreciative eyes.
Her hands traveled over her now naked breasts, just as they had that day, before they found their way into the waistband of skirt, before that found itself on the floor beneath her. The memory of that day, had moistened her thighs and it had been way too long since she had felt that type of gaze on her body, experienced that sense of longing in another's eyes.

She recalled him beckoning her inside, and the door closing behind her. On reaching the desk his hands had clasped her waist, and pushed back the woolen blanket before he had leaned forward and planted a kiss on her exposed stomach. His hands explored her, big and bold, scared of nothing Pushing between her thigh, insisting that she lay back on the desk, and accepting his kiss on those same thighs. Traveling upwards to his prize, her puddle of moisture growing ever more evident, as her moisture mingled with his, until his talented tongue had dove into her depths and offered her relief. The desk had shuddered beneath her as he had worked his oral magic. Her own fingers mimicked the motions of his tongue and an orgasm began to swirl around her, replacing the anger with the passion that she had felt that day.
A sense of longing over came her as her orgasm began to travel outward, she wanted desperately to once more grab his dark hair, hold him to her sex and feel again. Feel the warmth of his skin against her naked body. Feel the comfort and safety of his familiar aroma, and yet as she recovered from the trembles of her own orgasms she thoughtfully and deliberately reached forward and pressed the delete button. Some things are better left in the past after all…
[starthumbsblock tpl=25]
This story was inspired by a prompt on Wicked Wednesday. There are lots more stories and pics to be found at Wicked Wednesday, just click on the button below to discover them: