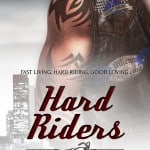 Lucinda Somerton lives in a small village in the English countryside, surrounded by rolling hills, cows and sheep. She started writing to fill time between jobs and is now firmly and unashamedly addicted.
She loves the English weather, especially the rain, and adores a thunderstorm. She loves good food, warm company and a crackling fire. She's fascinated by the psychology of relationships, especially between men, and her stories contain some subtle (and some not so subtle) leanings towards BDSM.
We asked Lucinda a few questions about her writing and her new book: ManTrap.


1. When did you first realize you wanted to be a writer?
In my early teens I think (a long time ago!). I had this idealised picture of sitting in a cottage by the sea, typing away while the waves crashed on to the shore. I don't think the concept of having to earn a living had entered my head at that point in my life.
2. How long does it take you to write a book?
My editor would probably say far too long! I am extremely slow and I delete more than I keep half the time. Even after more than ten contracts I don't quite believe that I can do this or that people really want to buy what I write. I think the fastest I've turned a book around is six months, though I do write more than one story at the same time.
3: What does your family think of your writing?
As long as it doesn't interfere with provision of food, hugs, laundry or taxi services, they just look on in bemusement and if I mutter any sentence with the word 'deadline' in it, they know to steer clear!
4: Chocolate or vanilla?
Chocolate. It's a staple food group isn't it?
5. What book do you wish you could have written?
Wuthering Heights – passion, a stunning setting and a flawed anti-hero. Perfect.
6: If you had a superpower, what would it be?
The ability to stretch time and work a few more hours in to the day.
7: How would you describe your latest book?
My latest release is a short story in the Had Riders Anthology. It's called Mantrap and centres around a motorcycle club called The Wyverns. It's set in the U.S., which is a first for me and is quite gritty. There's love involved but I wouldn't call it a romance – it's a little too raw for that and underpinned by a thread of BDSM.
8:What are you working on now? What is your next project?
I have another book out at the end of the year – Tarot's Touch is the third in the Investigating Love series. I've also just finished the fifth book in the Tales from the Edge series, Rough Around the Edges, which will be out next year. I'm currently working on the full-length follow-up to Picturing Lysander, which was a short story in the What's his Passion Anthology that came out with Totally Bound earlier this year. I haven't decided on a title for that one yet.
9: Do you ever experience writer's block? If so how do you get past it?
I'm really lucky to have never experienced this. Writing is therapy for me, so even if I'm feeling low or annoyed about something I still want to write.
10: If you only had one word to describe yourself, what would it be and why?
One word is really tough, but I think I'll go for enigma. Why? Because on the outside I'd probably pass for a prim librarian but inside there's a whole other persona – an unashamedly kinky one!
Below you will find an excerpt from Mantrap, a short story in the Hard Riders anthology:
Rogue resumed his seat on the throne, rested one booted foot on the opposite knee and gave Orlando a wickedly sexy smile. "Perhaps I should tell you what I intend to do with you? That's only fair, isn't it?"
Orlando wasn't sure he wanted to know.
"First I'm gonna get that pretty hole of yours stretched and lubed so you're good and ready for me. Then I'm gonna start slow—use a flogger to warm your skin. When you're nice and pink I'll trade up to a crop and concentrate on your nipples, your ass and your dick. Have you ever had your balls cropped, Orlando? Hurts like fuck."
Orlando jerked against the stocks, trying to get some friction for his aching cock, but it didn't help.
Rogue leaned forwards and steepled his fingers. "Then, if your attitude has improved enough, a few strokes of the cane should have you begging me to fuck you."
Orlando wondered if there were any brown paper bags on hand in case he hyperventilated. His cock was swollen and so hard that even slathered with butter it would never slide back through the hole in the stocks. Orlando felt more aroused than he could ever remember. His ass clenched and released, desperate to be filled.
Rogue got up, stepped off the platform and stood directly in front of Orlando. With steady, deliberate efficiency he removed his clothes. Orlando gaped. Rogue's body was rock hard. Everywhere. His cock was thick, standing proud of his body, the mushroom-head gleaming. The wings of the Wyvern tattoo on his back just curled over the curve of his shoulders.
He's fucking gorgeous. Every inch of him. And fuck, there are quite a few inches of him.
Every bit of Orlando's body trembled in anticipation. When Rogue pumped lube into his hand and stepped behind him he was grateful that the stocks held him up. Rogue plunged two slick fingers into his ass, and he yelled as pleasure-pain coursed through his body. Rogue finger-fucked him with ruthless skill, stretching his channel, loosening resistant muscles. When Rogue added a third finger, then a fourth, Orlando tried shamelessly to push back against him.
"Slut. Keep still."
Rogue touched a place inside him that sent fire careering the length of his spine. Orlando screamed and came hard, spurting cum onto the floor. He sobbed as the rush of pleasure threatened to overwhelm him. When Rogue withdrew his fingers, Orlando wanted to beg him to put them back, but Rogue moved to stand in front of him again.
Orlando took short panting breaths and looked up into Rogue's beautiful eyes. Rogue's face was pasted with an expression of triumphant satisfaction.
"You didn't have permission to come, brat."
"But you… I couldn't help… Fuck! You did that deliberately, you bastard."
Rogue's shit-eating grin had Orlando's spent cock twitching back to life.
"Time to find out how much punishment you can take, sweetheart, now I have something to punish you for."
Oh fuck…
You can purchase your own copy of ManTrap by clicking the link!